The Perennial Plate
The Perennial Plate is an online weekly documentary series dedicated to socially responsible and adventurous eating. The episodes follow the culinary, agricultural and hunting explorations of chef and activist, Daniel Klein. Lyra put together a robust Wordpress site that could serve weekly updates of videos, recipes, and blog entries to thousands of loyal fans. We also implemented a cool tracking widget so you can see where the Perennial Plate is at any point on their trip.
A very cool custom feature on this site is the sliding video viewer.  The five latest video entries can be easily scanned with this custom jquery slider.  
Check it out
.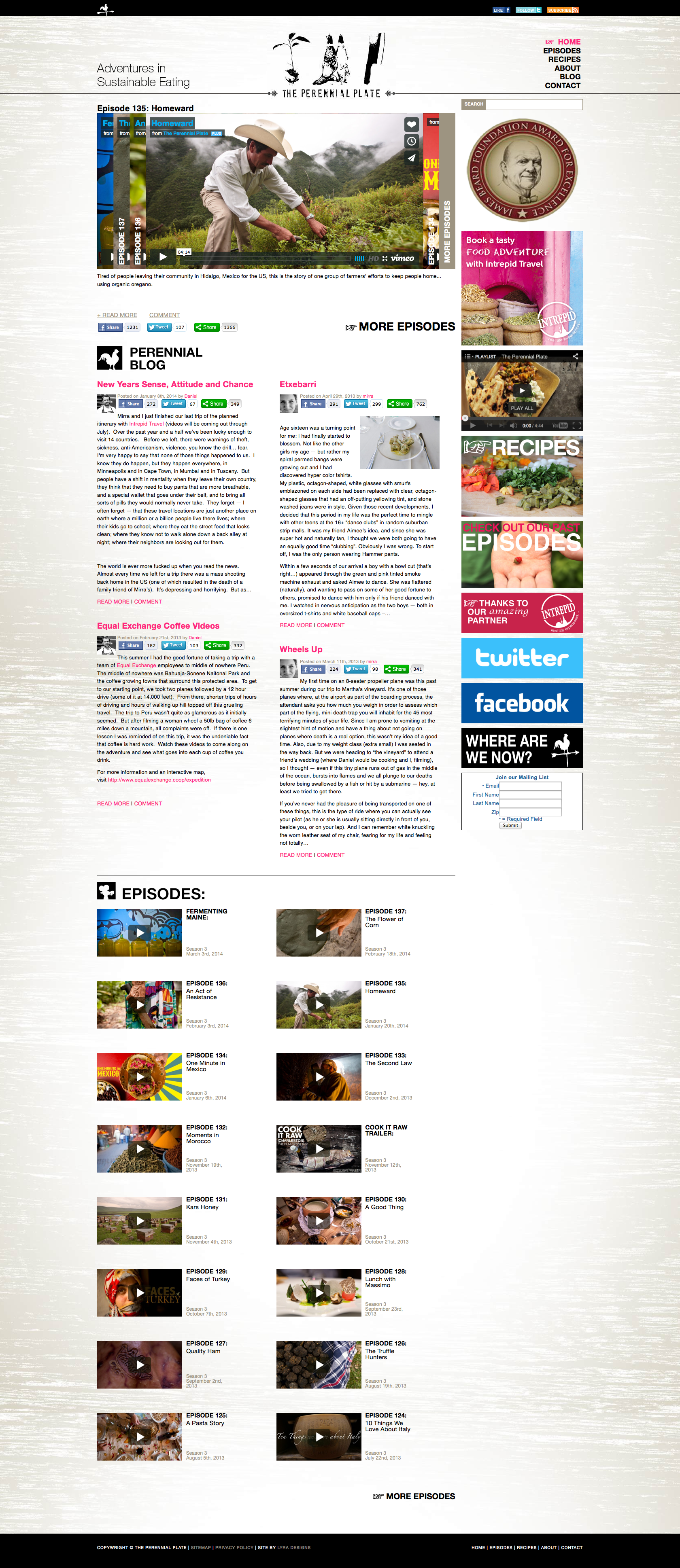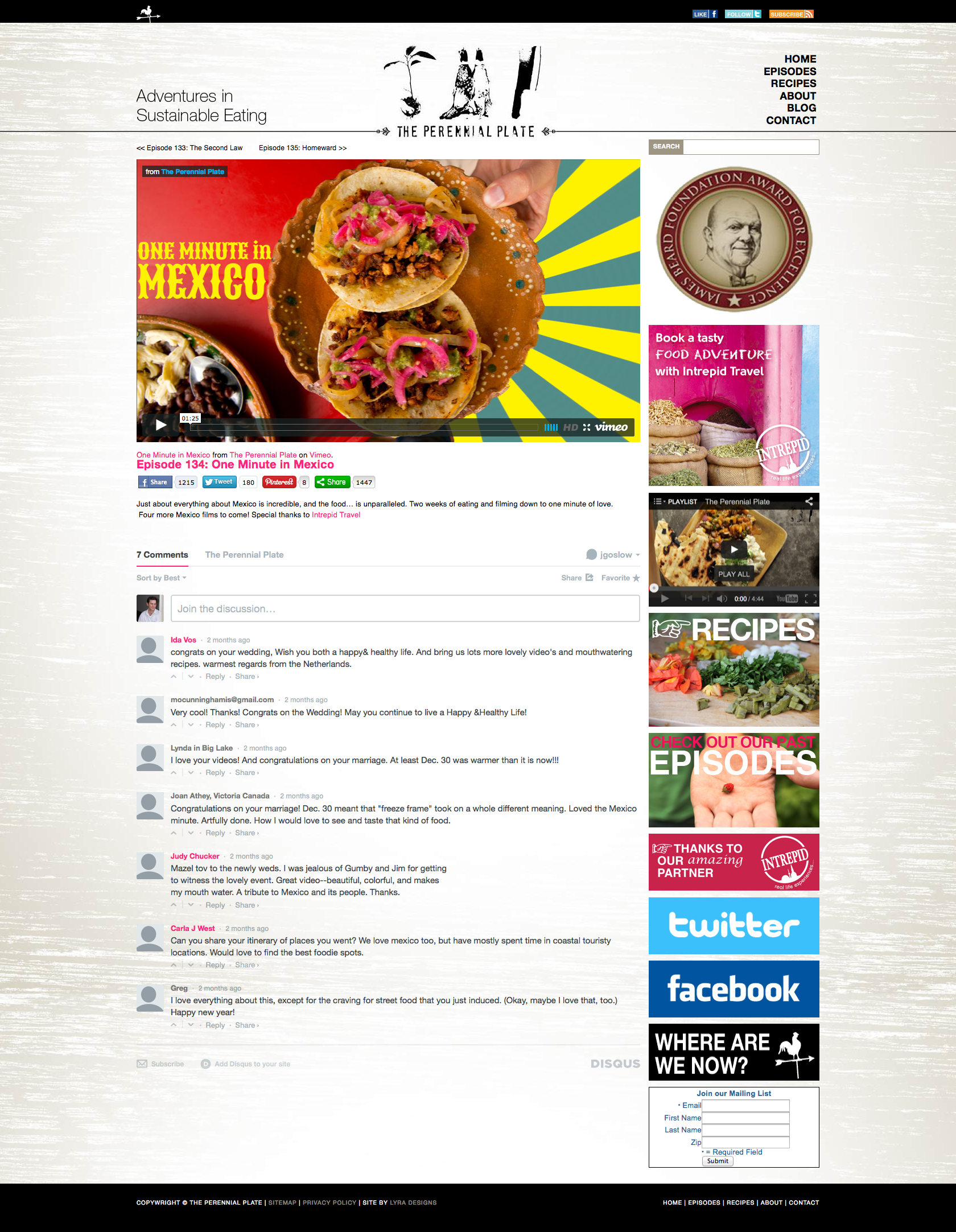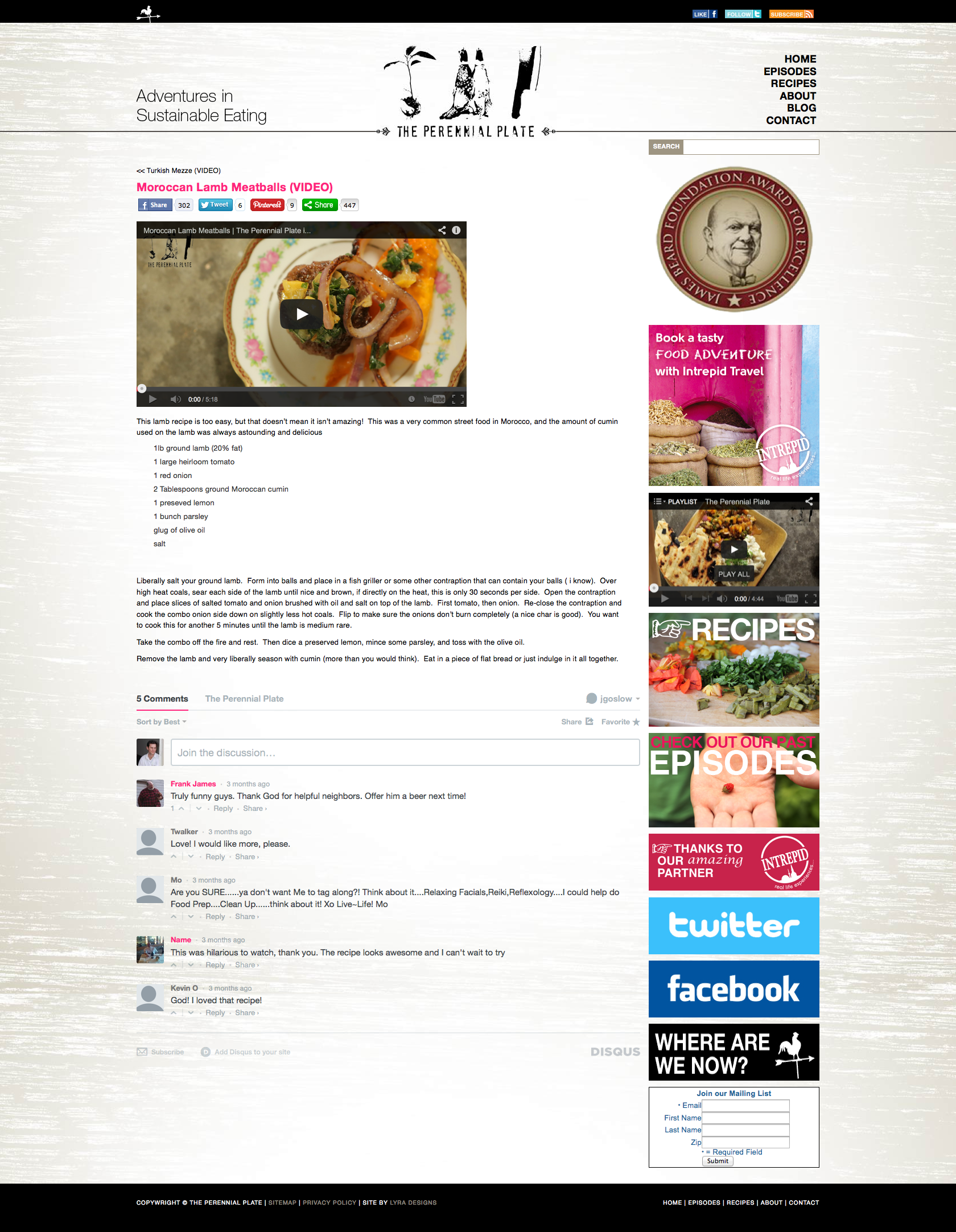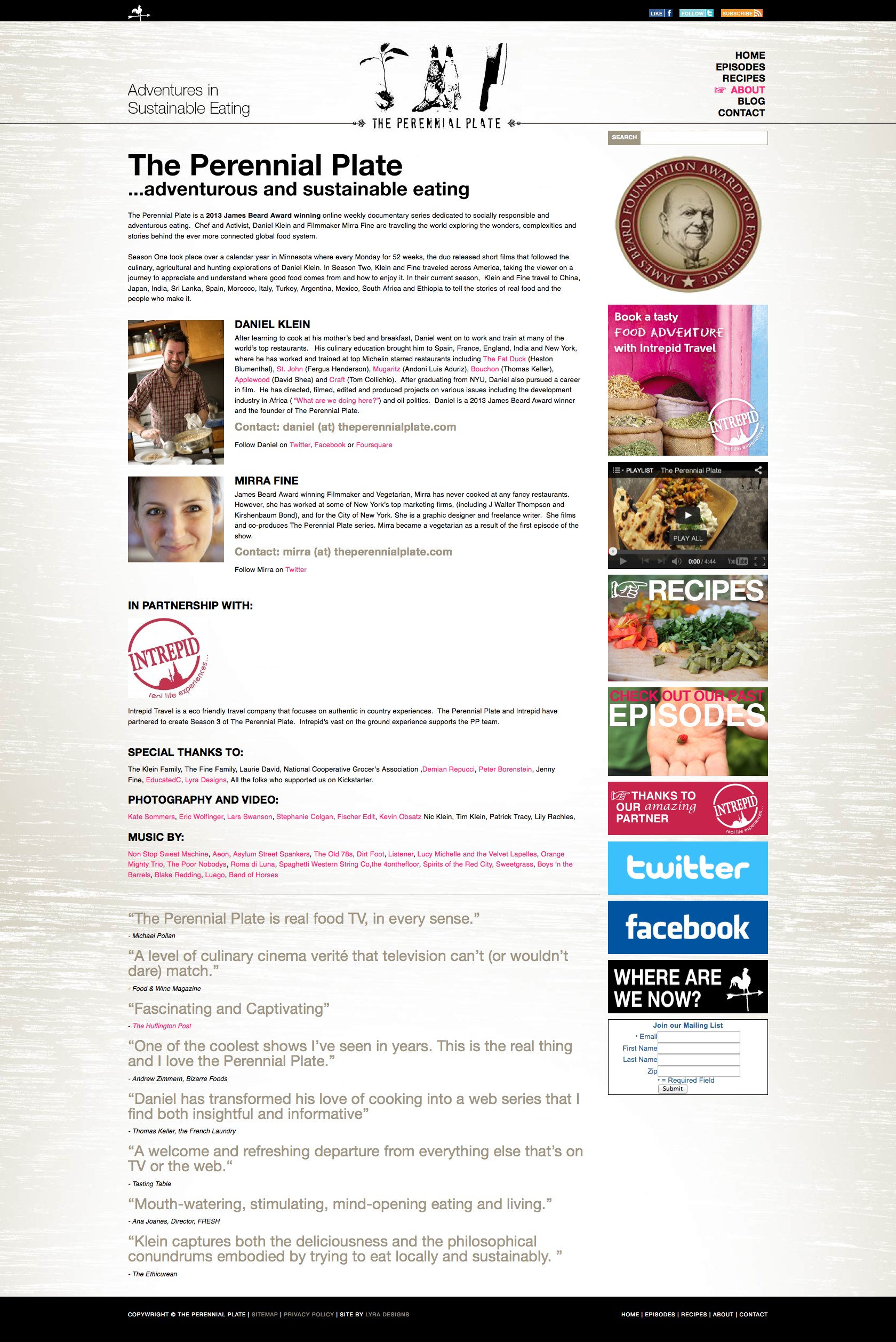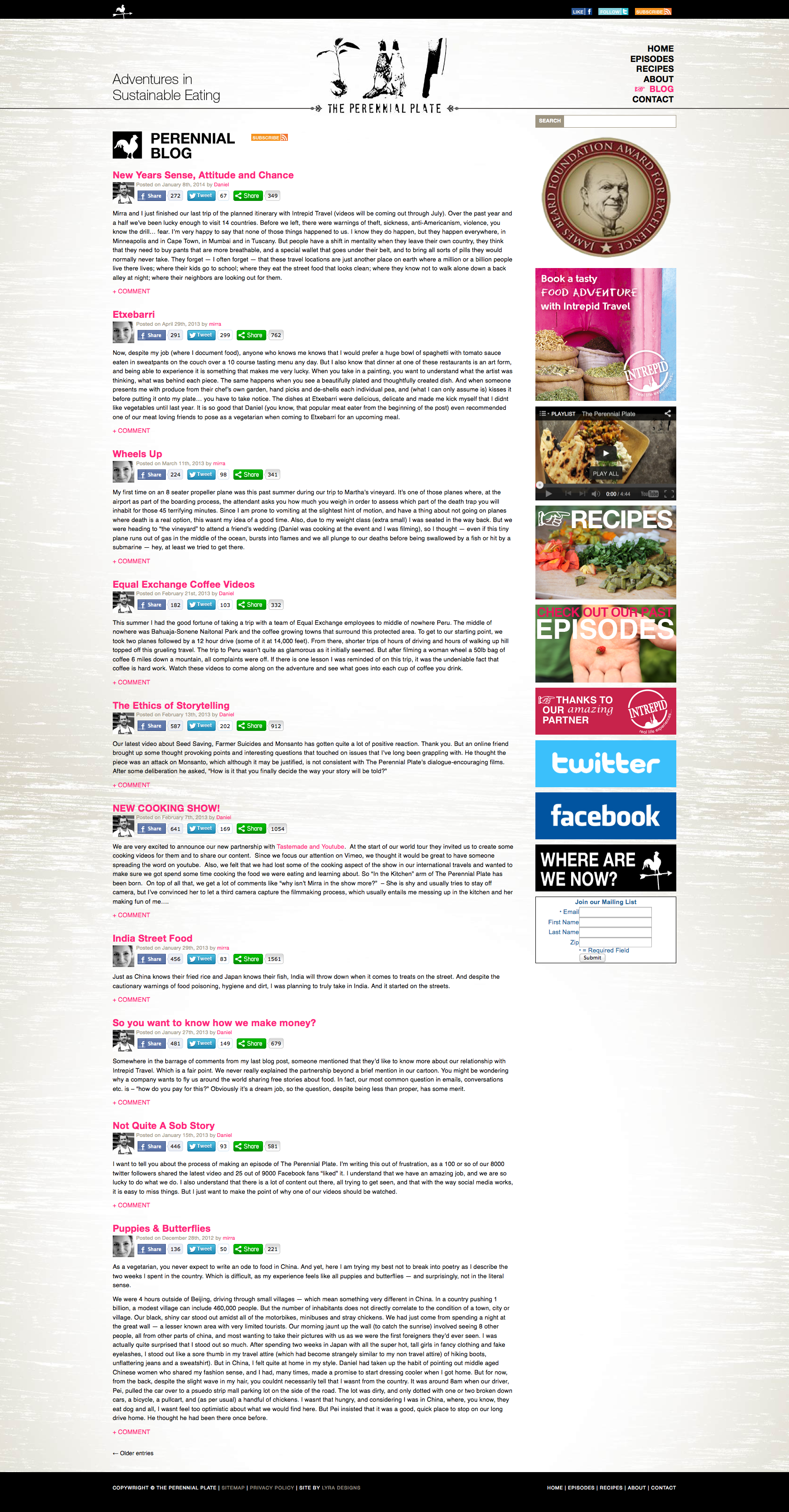 At one point, we integrated a mapping service so fans could track where Danny and Mirra were in the world.  They have since phased it out, but it was very cool!