The Lexicon of Sustainability
The Lexicon of Sustainability is a website highlighting key terms with artful and instructive collages which communicate the meaning and essence of the term. The Lexicon's creator, Douglas Gayeton, has spent three years with the foremost practitioners of sustainability in food and farming, and created over 100 images. Take special note of the gorgeous full-screen-image backgrounds, they have a few hidden features.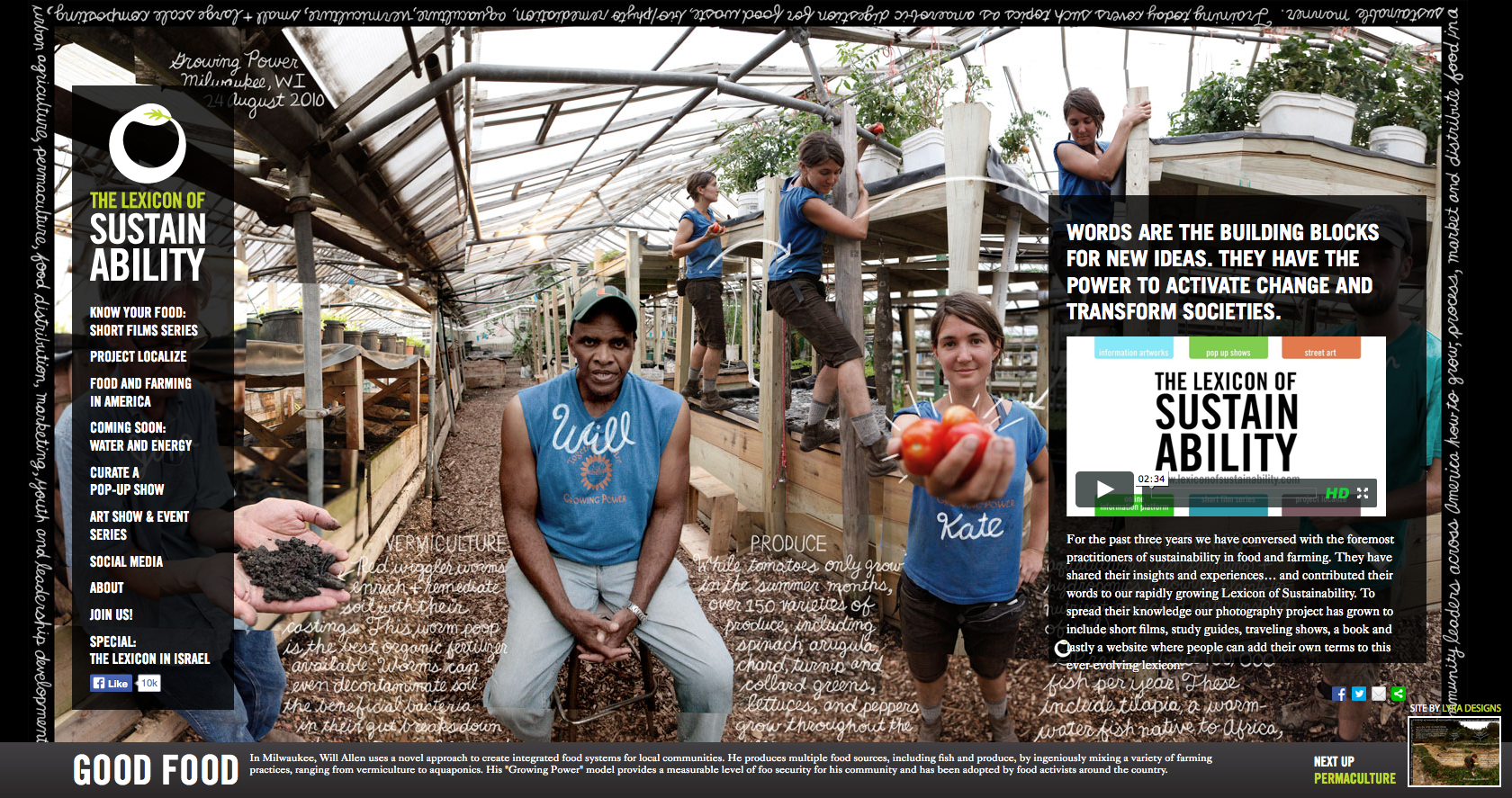 The background of this website was made to be interactive, so you can drag the photo around to inspect the text on it.  You can also minimize the content area by clicking the icon in the bottom left hand corner of the content box.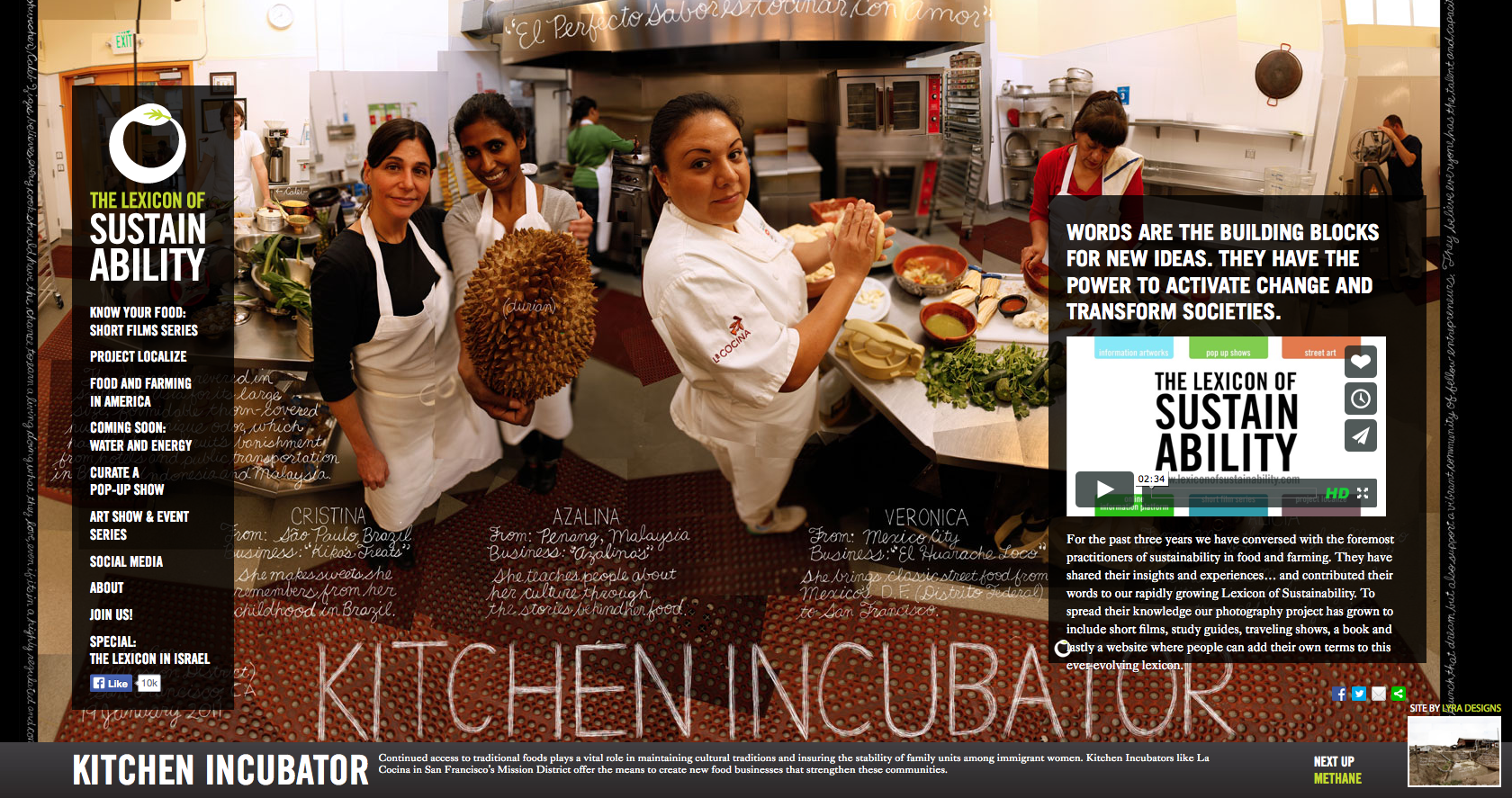 The background cycles, so that you can sit back and take in the rich visuals created by the Lexicon.